---
CHIROPRACTOR ROBERT DEVINCENTIS, D.C.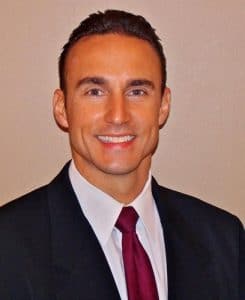 Dr Robert DeVincentis is a national and state board-certified Chiropractic Physician in Jacksonville, Florida. His Intracoastal Chiropractic Clinic focuses in sports injuries and rehabilitation of chronic spinal injuries. Dr. DeVincentis, known as Dr. D, has been involved with sports and the treatment of sports injuries throughout most of his life. Dr. D is a former title-holder of Mr. Atlanta and Mr. Natural Georgia Bodybuilder as well as a certified personal trainer. With his hands-on knowledge of various sports, fitness and nutrition, Dr. D is able to achieve excellent results with his patients. Many of his patients include current professional athletes who trust in his expertise in treating their injuries. He also is co-owner and president of three World Gym Fitness Centers in Jacksonville, Florida.
In high school Dr. DeVincentis suffered a significant neck injury while playing football. After several weeks of conventional medical treatment Dr. D sought treatment from a chiropractor. D was amazed at how quickly he was fixed by the chiropractic treatment he got. And this was done without any drugs or surgery. Dr. D then went on to play college football and studied to become a chiropractor himself. Dr. DeVincentis then became a bodybuilder and won Mr. Natural Georgia and Mr. Atlanta while he studied. Throughout his bodybuilding career Dr. D received chiropractic care on a consistent basis.
Dr. DeVincentis graduated from The College of New Jersey in 1993 with a Bachelor of Science degree. In 1997 he graduated from Life University School of Chiropractic and immediately started practice in Jacksonville, FL. He also has been a certified personal trainer for numerous years by the American Council on Exercise. Dr. DeVincentis is also certified in Chiropractic Physiotherapy from New York Chiropractic College. He has treated over 5,000 patients, many of which are local professional athletes. Dr. DeVincentis also has treated and still treats many NFL athletes and professional bodybuilders. Dr. DeVincentis and his family call Jacksonville home.
---
Jennifer Wilson - Chiropractic Assistant
---
Katheryn D., R.N.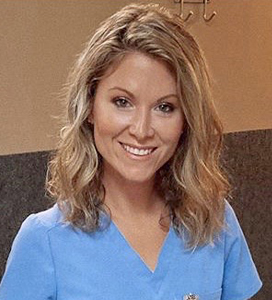 ---
Liana Green - Neuromuscular Therapist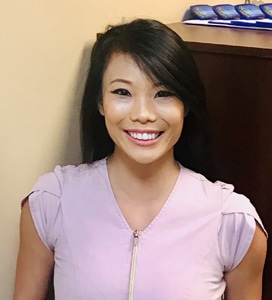 OFFICE HOURS
---
Monday
8:00am - 6:00pm

---
Tuesday
8:00am - 12:00pm
---
Wednesday
8:00am - 6:00pm
---
Thursday
8:00am - 12:00pm
---
Friday
8:00am - 6:00pm
---
Saturday
Closed